The General Administration of Customs – Abu Dhabi announced facilitation and simplification of customs inspection procedures and reduction of customs clearance time for foodstuffs through all of its customs points in the Emirate of Abu Dhabi, following the activation of the agreement of governance of the process of cooperation, coordination, and workflow organization between the Administration and Abu Dhabi Agriculture and Food Safety Authority.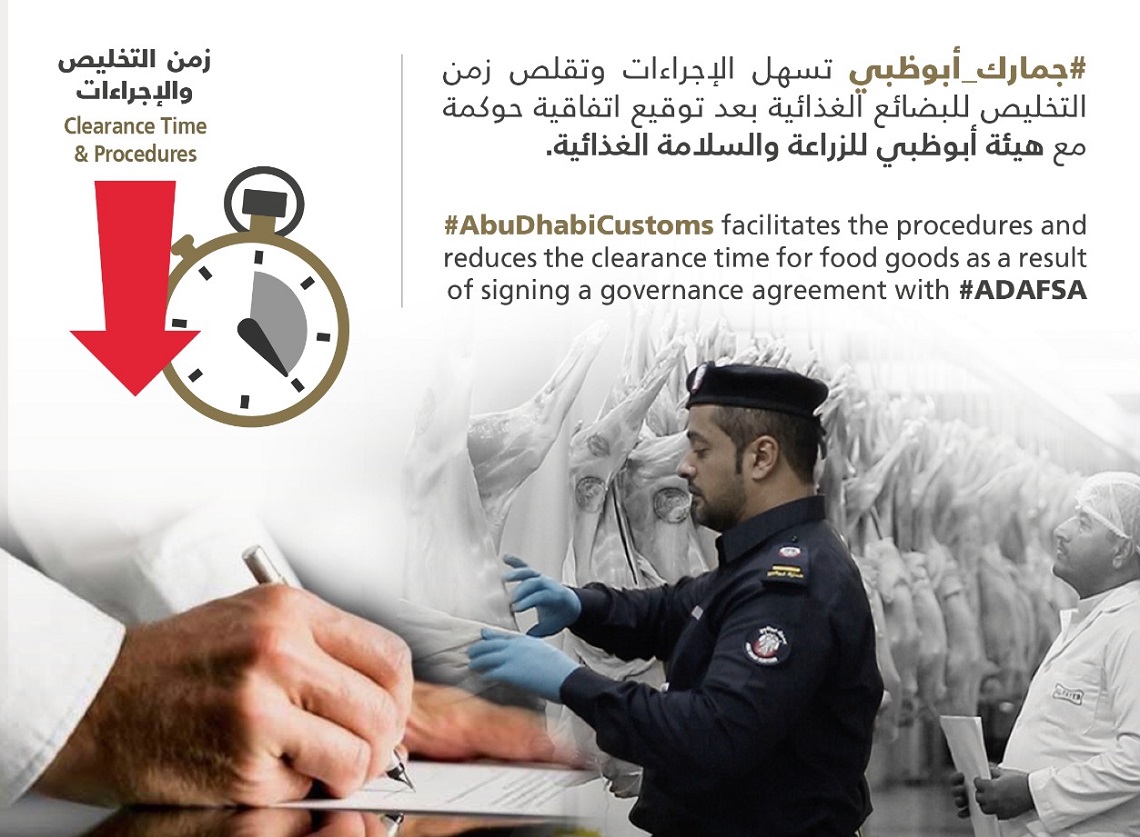 Abu Dhabi – April/ His Excellency Rashed Lahej Al Mansoori, Director General at the General Administration of Abu Dhabi Customs, welcomed His Excellency Husin Bagis, Indonesian Ambassador in the UAE, at the administration's headquarters.
Their Excellencies exchanged congratulations on the occasion of the blessed month of Ramadan and discussed the ways to strengthen the relations between Abu Dhabi and Indonesia and enhance aspects of mutual cooperation especially in the customs work sector, to enhance trade and attract more investments.
His Excellency Rashed Lahej Al Mansoori showcased the development witnessed by the customs system in Abu Dhabi in terms of automating all services to ensure the speedy and digital completion of customs transactions, in addition to the leading customs projects that rely on the latest technologies such as smart inspection services, as well as all the incentives and conveniences available to investors and partners.
His Excellency affirmed the strong Emirati-Indonesian relations in all aspects, especially in the commercial, investment, and economic aspects, which enables Indonesian companies and investors to benefit from the incentives and conveniences provided, in addition to the possibility of providing free stores to large companies, which reflects the strength of the strategic relationship between both countries.
From his side, His Excellency Husin Bagis affirmed that the Emirati-Indonesian relationship is a strong and close relationship that receives support from the leaders of both countries, which enhances the partnership between both countries across various sectors, which was reflected in the high volume of trade exchange between the UAE and Indonesia, and the expanding corporate activity and the number of investors who are willing to enter the market.
His Excellency also reviewed the developments that have taken place in the Indonesian trade sector, especially in light of plans for the digital connection between Indonesia and the UAE, alongside other joint projects that enhance the commercial and investment presence between the two sides.
His Excellency, the Ambassador of Indonesia, also praised the development in the Emirate of Abu Dhabi in various fields, especially the customs work system that matches the best international standards, in addition to the incentives that attract investors, leading to enhanced trade between both countries.
Update On