The decision aims to facilitate online personal shopping transactions by reducing costs of importing packages.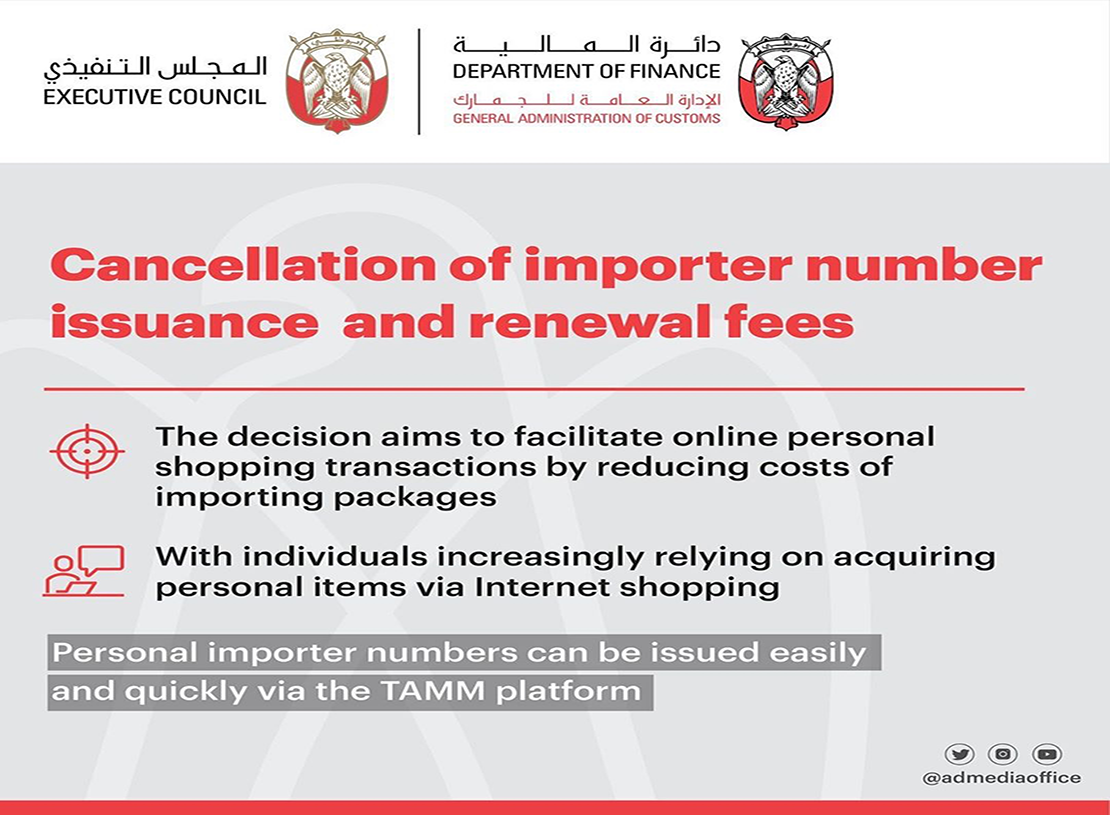 The General Administration of Abu Dhabi Customs confirmed that the decision of the Executive Council of the Emirate of Abu Dhabi to cancel the issuance and renewal fees for the personal importer number contributes to enhancing the movement of personal and express shipments through the emirate's customs outlets
The decision came in light of the recovery of the e-shopping sector and the adoption of a wide segment of society members to provide for their personal needs and requirements via the Internet in line with the development witnessed by the e-commerce sector worldwide and the accompanying development in the legislative and financial environment that contributed to advancing the development of this sector And enhance the attractiveness of doing business and economic activities.
The decision translates the keenness of the Abu Dhabi government to support all economic sectors, especially the private sector, in light of the current conditions the world is going through by facilitating and expediting the process of issuing an imported number for individuals in a few minutes through the "Tamm" platform, which enhances the e-commerce movement in the emirate and attracts many of Companies specialized in the same field.
Update On